Career Opportunities
Swam's Control Systems group is equipped to design, fabricate and install custom control panels, and other special control devices, designed to meet your requirements.
We are driven by deadlines and committed to our customers' satisfaction.
Our 6000 square foot, UL certified, custom panel fabrication shop is fully-equipped to deliver control panels of all types and sizes.
Our Standard Test Process ensures that each panel is systematically tested to its final application conditions.
We are certified to build and mark panels to UL508a and UL891 standards, and can acquire security clearance per contract requirements.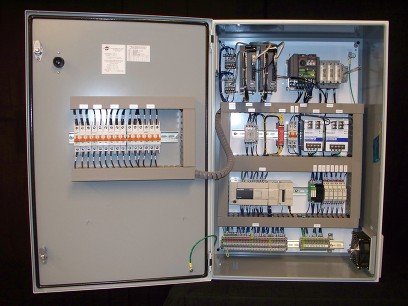 We design, build, and install custom control systems
Our highly-skilled team of technicians have an average of 26 years of experience fabricating panels, and provide quality craftsmanship throughout the assembly, wiring and testing process.
Our exceptional purchasing team will leverage order volumes when sourcing, to give our customers the best possible pricing.